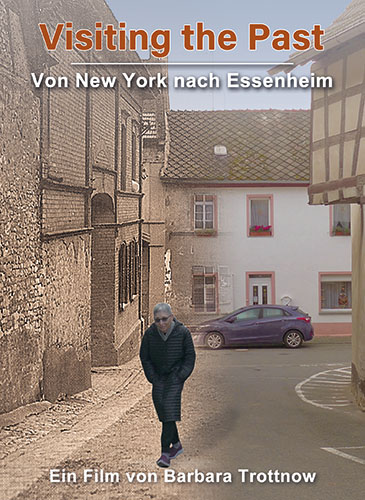 Visiting the Past The film accompanies Joan Salomon from New York on a visit to Essenheim (near Mainz, Germany). Her Jewish family had to leave the village in 1934, after the hostilities had become too strong when the Nazis came to power. Only her mother managed to emigrate to America, her grandmother and her aunt were killed in a concentration camp. On the traces of the past she meets old Essenheim women who knew her family. Find out more...
NEWSNow our new documentary "Visiting the Past - From New York to Essenheim" is finished and will have its premiere at the end of October. The first public screening will take place on 14 November 2018 at the CinéMayence in Mainz. Thereafter the film goes on tour and is also available as DVD. Requests for events and orders can be sent directly to us. Please contact us by email.

Again and again we are concerned with the topic of migration. Eduard Zuckmayer went to Turkey in 1936 and stayed there until the end of his life. In 1966 Emine came from the Turkish village Incesu to Germany for working. Still up-to-date is our portrait 'Kaptan June' about an English woman protecting a nesting beach of sea turtles in Turkey, which is endangered by tourism. In preparation is a series about colours. There is already a film about the almost forgotten purple dying. Find info about our migration trilogy here as downlad.